I realize I'm ridiculously, ridiculously behind on...
It'll get updated… eventually. Though it may take well into next year. But for now, have something totally unrelated to my travels.
3.9-11.12 - An adventure, Charlie!
My second semester at Oxford ended in a literal hail storm of papers and readings, but once it was over, I'd hardly had a moment to rest before what would become six weeks of travel set in. The day after my last paper was due, I packed my bags and boarded an IFSA-Butler bus to Wales. On the way there, still exhausted from the week before, I passed out somewhere in the sunny suburbs of...
3.2.12 - "I am easily satisfied with the best,"...
As second semester came to a close, IFSA hurried to throw together a few last Emma Watson-funded trips. One was a day trip to Oxford which, for obvious reasons, I did not attend, and the other was to Blenheim Palace, the birth place of Winston Churchill. I was aware of the Palace - friends of mine had been earlier in the year - but for some reason I'd thought it a forty plus minute drive...
Watch
2.24.12 - Liebe Ist Fur Alle Da
I start this entry off with a preface, because I tend to get the same reaction every time I try to explain my love for Rammstein to someone unacquainted with them. When I start off with, "they're a German dance…" the eyes glaze over, but when I end, "…metal band," the eyes inevitably slide into suspicious slits, as if they're trying to figure out...
1-3.12 - Internet Killed the Video Star
To be honest, for a lot of Hilary term, I laid low. In justifying this to myself, I reasoned that half of my relative inactivity was to due to being busy, the other half to being sick. But that wasn't entirely true - I did do things, just not touristy things. Not a week went by when I wasn't out with friends or the like. The real reason? Hilary term was fucking cold. I know,...
2.10.12 - Ralph Fiennes
I'm beginning to think I'll never ever be caught up with this thing, so let's see how many of these things I can pound out in the next week before I head off traveling. First, we start with February 10 - the Oxford-Cambridge Humanitas Symposium of Drama on Politics in Theatre. Once again, I'll start by setting up how I came to be there, because it was something of a...
Stone, Blood, and Music - 2.2-4.12
To be honest, I didn't do much the first half month I was here. By the time I'd gotten back to Oxford, I'd forgotten all the lessons I'd learned before - how to schedule my paper writing, how to avoid procrastination, how to check my e-mail daily to ensure I wouldn't have to run last minute to a meeting, etc. When combining this with all of the get-togethers I had...
Last Night in Oxford - 12.10.11
The day before I left Oxford, I had a paper due. I'd furiously worked at writing it and, by the time I'd handed it in and said my last good-bye to my tutor, I was wiped out. However, that night I'd heard that the town of Oxford was lighting its Christmas lights. Saddened that I wouldn't get to see a European Christmas, I acquiesed to my friends' suggestions that we...
But There's No Place Like London - 11.19-20.11
A few weeks later, IFSA sponsored another day trip, to Dover. When I mentioned this to my Fiction tutor, he looked at me incredulously. "Dover?" he repeated. "What the hell is there in Dover?" "Well," I answered, "they're taking us to see Dover Castle and some brewery or another." He shook his head. "Oxford has a castle," he...
11.12.11 Bath
The kids in my study abroad program have an in-joke between us, one that may not be funny to anyone else, but is certain to send any IFSA kid into a round of chuckles (or uproarious laughter, depending on the level of drunkenness). This in-joke started up during orientation week, when a rather disgruntled program coordinator let it slip that the program had booked a hotel room for Brown...
11.5.11 Johnny Depp
To fully grasp how awesome my Guy Fawkes Day was, I'd have to launch into an explanation of how I came to attend the Johnny Depp event. Oxford, being the prestigious university that it is, has several student unions. The most prestigious and well-recognized of these, however, is the Oxford Union Society, primarily known for its debates. As it was explained to us by a guide, if someone is...
Five Random Observations About England
1. Appliances Will Kill You One random weird thing about England is its electricity. Outlets are shaped differently, sure, but one thing the travel websites don't mention is that each outlet also comes with a little switch, one end of which is marked bright red. Every time you plug something in or take it out, you have to flip the switch. If at any time you add or remove a plug when the...
10.11 A Fish Out of Water
These blogs are getting really far too long, so in the interest of saving time, I'm going to consolidate the rest of October into one entry. I spent most of it lying low, writing papers, and adjusting to Oxford life anyway. The rest of orientation week was spent in a general state of disgruntlement, as all of the meetings they required we attend were mostly geared to first year students...
10.4.11 Home Sweet Home
On Tuesday, we were set to bid London adieu and head to Oxford. The bus to Oxford left at twelve, however check-out had to be done by ten, so before we left, we had about two hours to kill. I decided to spend mine in the British Museum, about three blocks or so from our hotel. I'd been avoiding the British Museum - or any museum really - the days prior because London was sunny. The Brits...
10.3.11 Yea Though I Walk
On Monday, everybody who was left in London that wasn't bound for St. Catz Oxford collected their bags and shipped out. There apparently weren't enough of us left for IFSA to throw together a field trip, so they turned us out into the world and let us roam free. This was fine by me. Monday was another beautiful sunny day and was destined to be the last one in a while, so I decided to...
10.2.11 Greenwich
Another large group of students parted way on Sunday. The rest of us, it had been pre-decided, were to go with the group up the Thames to Greenwich, where the Greenwich Mean Line and the Maritime Museum are. Nobody I talked to was very excited about this. I mean… the Maritime Museum? It was a beautiful day that day and, after yesterday's afternoon exploring, we were all eager to...
10.1.11 Free At Last
On Saturday the students began to trickle out to their respective colleges. Every Oxford college has a different starting day, so some of our Oxford friends were the first to go. We had one last meeting with them in the morning, after which they led whichever students weren't leaving to lunch. I know I really shouldn't complain about free food, but the lunch was torture. The food was...
9.30.11 - Walking Tours and West End
Needless to say, Friday was much better. I'd slept about twelve hours and woke up actually feeling human, ready to set out and explore London like I'd been waiting to do for years. Unfortunately IFSA-Butler had other plans. Day two in England was a lot of lectures, interspersed with little breaks just long enough to wake you up but not long enough to permit leaving the hotel. Some of...
9.29.11 Jet-Lagged First Impressions
So it's probably high time I finally get around to writing this whole travel blog thing, isn't it? I'm going to have to apologize right off the bat - this'll probably end up sounding more like an English major's blog than Amy's blog, but I'm so entrenched in serious-Oxford-student mode from my papers that it's hard to shake. Anyway, that disclaimer...
Hey anyone who might still follow this blog...
I'm going to be recycling this and using it as a travel blog for my year studying abroad, so if you want to stop receiving updates every time I post, now would be a good time to unfollow. Sorry! It's just much easier to use this then to come up with a different e-mail address and re-register a new Tumblr account.
11.8.10
Warped Tour was developed in 1995 as a festival for "punk" rock bands, an amalgamation of heavy, hard-rocking bands available for dates countrywide. Since its inception, it has developed into something considerably further from its roots, often called "summer camp for punk rockers" by everyone from reporters to band members themselves. The nickname's corny and clichéd connotations are a fair...
10.27.10
Tulane's Financial Aid office is situated in an old building along the main academic quad, nestled in between two larger and slightly newer buildings. Nothing about its location is very optimal – the path outside the main door floods at the slightest bit of rainfall, the steps leading up to its second floor perch are mismatched and uneven in tile, and the only thing separating the office and its...
10.3.10
The adage known to every advertising agent and consumer alike – "sex sells" – may be a cliché, but that doesn't stop advertising companies from using it for just about every product out there. Take, for example, the Old Spice Man Your Man Could Smell Like commercial campaign. Nothing is particularly sexy about Old Spice; it's one of the leading men's deodorant and body wash lines, used to mask the...
9.27.10
Director Michelangelo Antonioni uses his film Blowup to challenge the viewer's outlook on the concept of perception in general, testing the viewer's expectations in multiple planes. His first and most obvious challenge of the audience's perception is the exclusion of a score from the film, aside the music which the characters play as they go about their lives. Even then, the music rarely matches...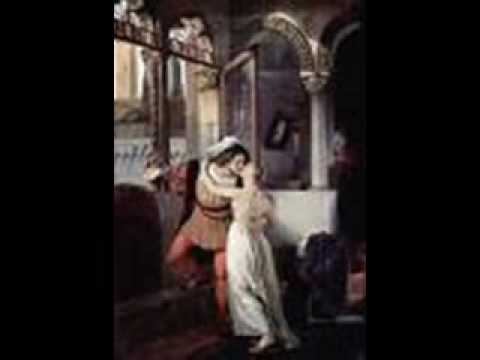 9.20.10 - Part Two
The news desk – we all know it and recognize it, we all get the same connotations from a news desk as every other television viewer does. A news desk centers your attention on the newscaster and brings him or her to the forefront of the screen and your consciousness. When someone is sitting at the desk, it's your signal to listen because he or she has serious business to discuss and he or she is...
9.20.10 - Part One
Everyone who has ever owned a television set or been to a movie theatre knows of Pyotr Tchaikovsky's Love Theme from Romeo and Juliet. While the great majority of people may not recognize it by its name or composer, it is a solid guarantee that it would be recognized upon hearing. The speeding, cacophonous rush of strings followed by a slow, melodious decrescendo signal one thing to movie-goers...
9.15.10
If, for the sake of argument, we were to invent a time machine and, for whatever reason we saw fit, use that time machine to transport Malcolm Gladwell back in time so that he would have the opportunity to speak with Adorno and Horkheimer, I think we'd find that the two parties would have very rigid conflicts of interest with the ideological views of the other. On a very basic level, the tones of...
9.1.10
It first hit me when I was twelve years old in the back of my Aunt's mini-van. We were on our way home from Friday church when we saw him, a solitary man in overalls and a straw hat, bent over a plow as his mule labored along. For me, this was just another Friday in Lancaster. For the rest of my family, all out-of-town visitors from Massachusetts, this was a tourist's gold mine. "Stop, stop, pull...